dw024 - Cordell Klier - Emissary

Rosa Selvaggia (c) 2006
Cordell Klier founder of doctsect label and active Minneapolis artist with various various cd-r and cd releases (also to ad Noiseam) constructs these 5 pieces whose titles form the phrase TETRAGRAMMETON that in Hebrew means God... A droney travel characterized by deep bottoms, evocative and clearly dark images. A visonary, mysterious, separated, irreale message carried from a immaginfico emissary. Most advised the vision of the video! (Italian translation by Nathan Larson)


Larry Johnson (c) 2006
"Emissary" means messenger/courier and with this new Dark Winter album Cordell Klier delivers five powerful and carefully sculpted dark ambient drones. The message communicated by this album is perplexing and threatening. Within these five peculiarly named compositions you will find diaphanous sounds among pondering low-end rumblings, shimmering tones looming above ominous electronic hum, frosty drones moving with glacial slowness, and an overall isolationist atmosphere lacking warmth and companionship. Listen and immerse yourself for about one-half hour in something hypnotic, cavernous, shadowy, and mysterious.

Cordell Klier is one of among three electronic music artists who I would recognize as having the most influence in initiating my interest in unconventional music and in shaping my listening tastes. My music collection is enriched by the presence of a number of CD-R releases under his own name (and various monikers) from his early Doctrine Insectuas and later renamed Doctsect label, a beautiful, ambient-tinged experimental glitch CD release titled "Apparitions" [Ad Noiseam (2002)], and two other CD-R releases, "Blessed Be the Authoritarians" and "Glass and Various Broken Brushes" [Snip-Snip Records].


Back To Reviews














Dark Winter releases are free to download under a Creative Commons License.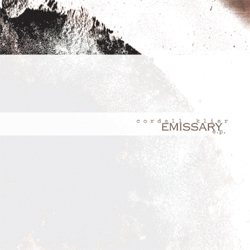 Related Links: