dw041 - Formication - Agnosia

On the edge of sleep for the final time again dropping into a dreamless panic; forcing blood back and forth through shattering valves while thought processes fragmented by advancing years begin a nervesplintering regression from the banal inevitability of ageing modern bodies into awkward skittering flashbacks. Where has all the oxygen gone? Whose face is that in the dark? Is it even a face?

In the creeping cold light an hour before dawn an indistinct fairy-tale of half-remembered childhood dreams beckons you through your broken bedroom window into the forest of sticks to confront your fears. Why is it so unsettling to watch yourself revisit memories of warm carefree summers? Why do the trees lean and leer as a bloodshot sun begins to scrape painfully into the heavens? Surely these were your halcyon days? …running through trees, meadows, small streams …the familiar smell of damp earth inside overgrown abandoned buildings miles from anywhere. Something is not right; something has changed and you
can't call out a warning.

But it's getting dark again. Rain falls in the night. Thunder beckons as if the sky has a heartbeat... the faces flash closer. Keep running.
Maybe everything you have been and have ever experienced should never have been re-united with the past. Sit, breathe – be still. There is still comfort here… but you will have to keep a clear head to find it....


Download Full Album:


dw041 - Formication - Agnosia (41.2 MB)


Download Songs:

Formication have expanded of their idea behind 'Redux' which provided fixed track names but in a random order. 'Agnosia' is in constant flux, so much so that there can be no definite assumptions about any of the track titles.

Track titles below are in no particualar order:

Track - Night-time in the Forest of Sticks
Track - The Skeleton in Your Head
Track - A Sad Story of Not Having
Track - Symptom of a Nerve Disorder
Track - Agnosia

Below is the order on the limited CD release:

Track 01 - Track 1 (6.2 MB)
Track 02 - Track 2 (4.33 MB)
Track 03 - Track 3 (5.42 MB)
Track 04 - Track 4 (10.6 MB)
Track 05 - Track 5 (17.6 MB)


Purchase the CD

Only CD 500 copies are available worldwide!

USA
Available directly from Dark Winter for $7.99 including shipping to anywhere whithin the United States.


Overseas/Elsewhere
theformicarium.com shop
UK Distribution through Cargo Records
Play.com




Back To Releases



























Dark Winter releases are free to download under a Creative Commons License.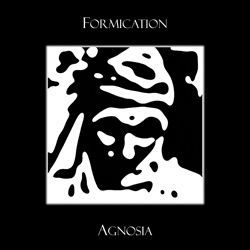 Related Links: