dw015 - Mystified - Ophir

"Ophir" is a journey into dark ambience and minimalism. Sounds from the East as well as Western drones can be found within. Gongs, rumbles, static, and washes of sound surround you to create a profound listening experience.

Cover artwork by DeVico
All music by Thomas Park


Download Full Album:


dw015 - Mystified - Ophir (71.2 MB)


Download Songs:
* denotes suggested listening


Track 01 - Wind Hands (Mid Edit)* (18 MB)
Track 02 - NV (4.83 MB)
Track 03 - Sounding* (4.46 MB)
Track 04 - Constant (Mid Edit) (47.8 MB)




Back To Releases






Dark Winter releases are free to download under a Creative Commons License.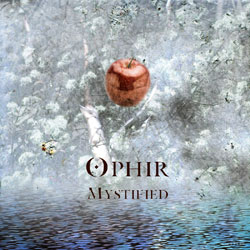 Related Links: