dw025 - Samsa - A Forest Without Trees

Larry Johnson (c) 2006
I think that it's a generally accepted fact that some of our deepest thoughts, feelings, and emotions are difficult, if not impossible, to convey in words, be they written or spoken, and require some other vehicle of expression. For the person behind Samsa, Nathan Larson, the means of expression is experimental music - especially deep, contemplative sounds as found on "A Forest Without Trees."

But for one, the tracks found on "A Forest Without Trees" are an assortment of profound, meditative drones. "Armchair Ascention", "Centering Prayer", "Belief Revision", and "Heightened Essence" are opaque, vehement, grainy textured drones. By comparison, "Introlateral Call" and Devine Subconciousness" are resonating, meticulously layered drones with an almost hymn-like quality and ethereal voices. "Evening Meditation" and "Feedback Cleansing" are thick, brooding drones with flowing liquid textures. "Journey Beyond" and "Knowing Nothing" are each noisy, dense, and cacophonous with "Knowing Nothing" sounding like a recording being played in reverse. A favorite of mine is "Genetic Memories" where percussive noises consisting of chimes and reverberating, thunderous thuds along with whispering, primitive voices rather than drones give this composition a primal atmosphere.


Back To Reviews














Dark Winter releases are free to download under a Creative Commons License.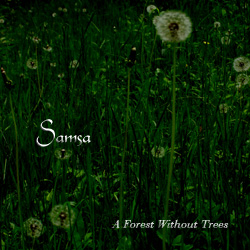 Related Links: