dw023 - Seetyca - Silence

Larry Johnson (c) 2006
This is classic dark isolationist ambient for sad times, barren lives, and best-forgotten memories whose shadowy electronics will continue to churn in your mind long after the music has stopped. "Silence, pt.1" is a passionate orchestral ambient composition with vaporous layers of glitch and electronics. The interplay of the deep, off-key humming voice, buzzing electronics, and other discordant sounds give "Tears, Painting on Glass" a chaotic, threatening atmosphere . "Me, Always Doing the Wrong Things" is a deep, noisy, introspective drone with distorted, looped electronics and vigorous percussive elements. "Heaven, Spinning a Circle" is fittingly titled with its dizzying rhythm, fuzzy electronics, and highly repetitive structure. An echoing, nightmarish heartbeat-like percussion rises above the dense ambience of "Me, Always Dying the Same Way" before dying off in the last few seconds. In "Summoning Space" unnatural voices, cold electronics, and irregular percussion merge with organic sounds of flute and piano notes creating an unreal soundscape. In "Silence, pt. 2" the relaxed, orchestral-like quality of "Silence, pt. 1" has been abandoned in favor of a tense atmosphere consisting of distorted voices, high-pitched noises, and bothersome loops. "An Exercise in Sonic Despair" brings a few moments of harmony with its blissful, flowing electronics and faint textures of glitch. With "The Deep Stares Back" the listener is gently submerged once more into darkness as a doleful guitar is plucked inharmoniously while riding on top of a spacious drone.


Back To Reviews














Dark Winter releases are free to download under a Creative Commons License.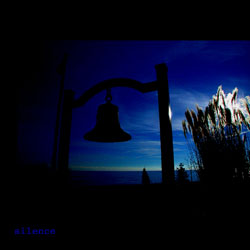 Related Links: