dw021 - Adaptcore - Sunset After Wind

Plunge into a depth of enveloping sound created by Russian artist Adaptcore.

"Sunset After Wind" is devoted to a sense of "dark positive" where both dark and light elements come together as one. Combining noise with pleasant melodies to make miracles, Adaptcore wants you to feel the beauty of the soundscapes and remember that darkness also has positive things!

Music, liner text by: Adaptcore (Alexey Rodin)
Artwork: wallpapers - Filue-Di-Santu (Paul Korobov), cover - Adaptcore.


Download Full Album:


dw021 - Adaptcore - Sunset After Wind (86.3 MB)


Download Songs:
* denotes suggested listening


Track 01 - End of the Iron Age (18 MB)
Track 02 - You Still Remember* (26.8 MB)
Track 03 - Dark Path From Rays in Water (20.4 MB)
Track 04 - Sunset After Wind* (23.2 MB)




Back To Releases






Dark Winter releases are free to download under a Creative Commons License.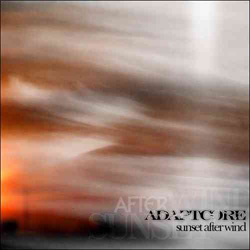 Related Links: