dw020 - Ryu - The Depressed

A post sampling kinetic dissipative system of sound in nonequalibrium...

In the words of Gilles Deleuze, this arrangement shows that all kinds of abstract lines (an abstract line not being a geometric line) exist here. In the digital environment where real-time SHINSESHISU can fully be performed, intervention became possible at all musical parameters.

Nonheirarchial nonlinear fourth world music by Japanese artist Ryu.


Download Full Album:


dw020 - Ryu - The Depressed (61.4 MB)


Download Songs:
* denotes suggested listening


Track 01 - Digital Domain Xoomei Sahka Tuvanskya (14.1 MB)
Track 02 - The Depressed (14.2 MB)
Track 03 - Le Mansyuria De La Nuuit* (14.1 MB)
Track 04 - Kyyuya* (22.9 MB)




Back To Releases






Dark Winter releases are free to download under a Creative Commons License.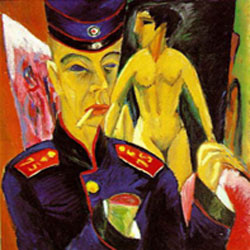 Related Links: