dw014 - Exit - Sleep

Sleep was originaly written in 1997 and released on the double-disc Hypnos Records compilation "The Other World".

The master tapes for Exit were immediately misplaced and not found until 2003, upon which they were completed. For the first time in two years, "Sleep" is available again!

Cover artwork by Ben Londa
All music written and performed by Ben Londa © Ben Londa, BMI


Download Full Album:


dw014 - Exit - Sleep (24.3 MB)


Download Songs:
* denotes suggested listening


Track 01 - Sleep Part One (10.9 MB)
Track 02 - Sleep Part Two (13.88 MB)




Back To Releases






Dark Winter releases are free to download under a Creative Commons License.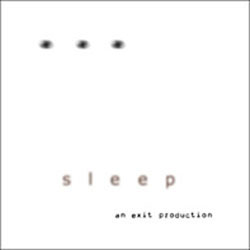 Related Links: