dw012 - Slutmachine - Inching Glaciers

Slutmachine is composer Lorren Stafford's (low orbit/nautipuss/panzram) solo electronic project. Formed in 2002 as an outlet for all of his diverse musical interests which don't fit neatly into any of his other collaborative projects, Slutmachine has managed to forge a unique and personalized compositional style.

"Inching Glaciers" was created using only violin and cello processed through software. Using a visualization of two giant glacial sheets of blue ice gliding against each other, Slutmachine created this long form piece in a single recording session.


Download Full Album:


dw012 - Slutmachine - Inching Glaciers (28.4 MB)


Download Songs:
* denotes suggested listening


Track 01 - Inching Glaciers* (28.8 MB)




Back To Releases






Dark Winter releases are free to download under a Creative Commons License.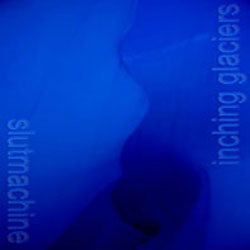 Related Links: