dw009 - Fadladder - It's About Love

tracks 2-4 recorded live 10/26/04 at the acadia cabaret theater as part of their "every other tuesday" improv series. thanks to matt cisler (for circuit bent groovy-tune) and mike hallenbeck for booking the acadia show. also, a very special thanks to cindy hunt for artwork.

all tracks by fadladder (david and noel miller)
with nathan larson (computer, fx, etc.)


Download Full Album:


dw009 - Fadladder - It's About Love (62.8 MB)


Download Songs:
* denotes suggested listening


Track 01 - children of the monolith (13.5 MB)
Track 02 - facing a wall of eyes (8.91 MB)
Track 03 - "after a diver's form" (14.3 MB)
Track 04 - starseed (it's about love)* (8.02 MB)
Track 05 - heaven's above* (15.4 MB)
Track 06 - circumpolar star (3.41 MB)




Back To Releases






Dark Winter releases are free to download under a Creative Commons License.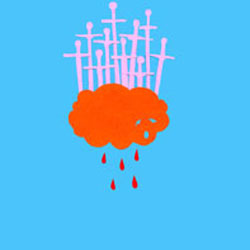 Related Links: