The Control Group - Live at the Acadia Cafe

The Control Group brings you an evening of low-key drones, field recordings, digital synthesis, and assorted unidentifiable sounds.

The Control Group is a live improvisational collaboration project (no rehersal) between Mike Hallenbeck (Archive), Cordell Klier, and Nathan Larson (Samsa, Bunk Data).

Recorded direct from the mixer to minidisc.

Acadia Cafe - 1931 Nicollet Avenue South - Minneapolis, MN


Download Songs:


The Control Group - Live 01-23-2007 (34.8 MB)



















Dark Winter releases are free to download under a Creative Commons License.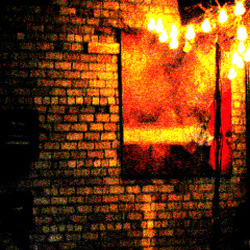 Control Group Live

Tuesday January 23rd, 2007
Acadia Cafe